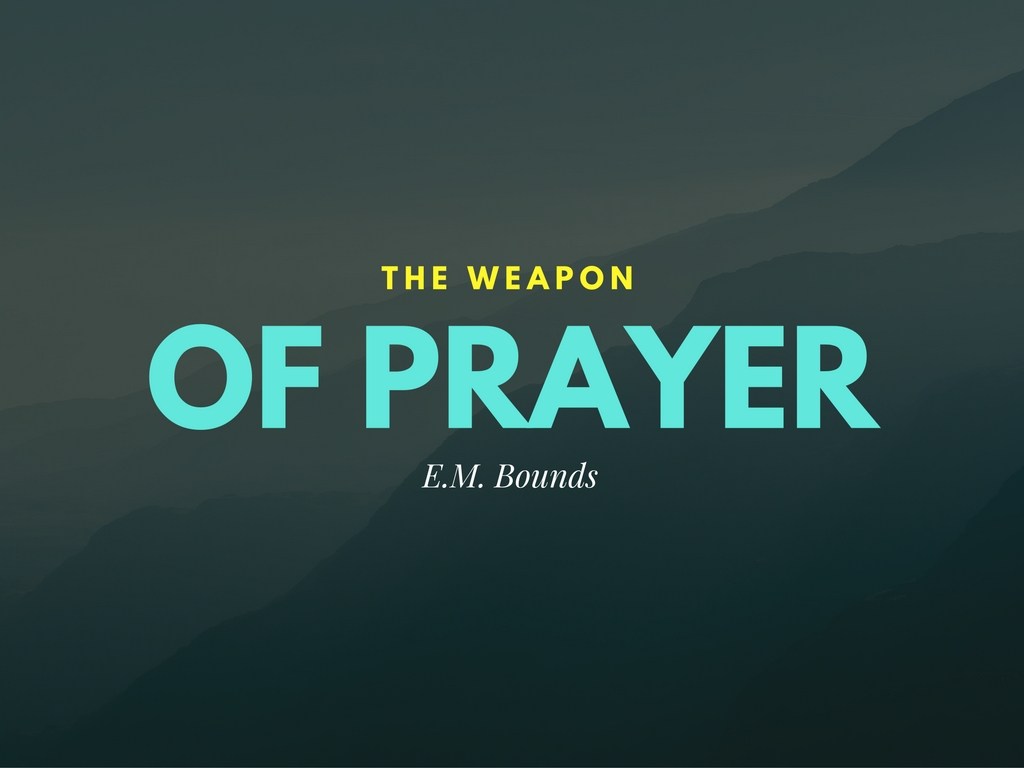 E.M Bounds
The Weapon of Prayer
It must never be forgotten that Almighty God rules this world. He is not an absent God. His hand is ever on the throttle of human affairs. He is everywhere present in the concerns of time. "His eyes behold, his eyelids try the children of men." He rules the world just as He rules the Church by prayer. This lesson needs to be iterated and reiterated in the ears of men of modern times and brought to bear with cumulative force on the consciences of this generation whose eyes have no vision for the eternal things, whose ears are deaf toward God.
By R.A Torrey
How To Pray
A riveting and compelling call to prayer. Pastor, educator, evangelist, and author R.A. Torrey delivers a no-nonsense handbook to show you that your prayer life can be what God intends it to be. He shares spiritual guidelines to prayer that includes prayer and obedience, praying in the Spirit, praying according to God's will, abiding in Christ, prayer with thanksgiving, hindrances to prayer, when to pray, prayer and revival, and more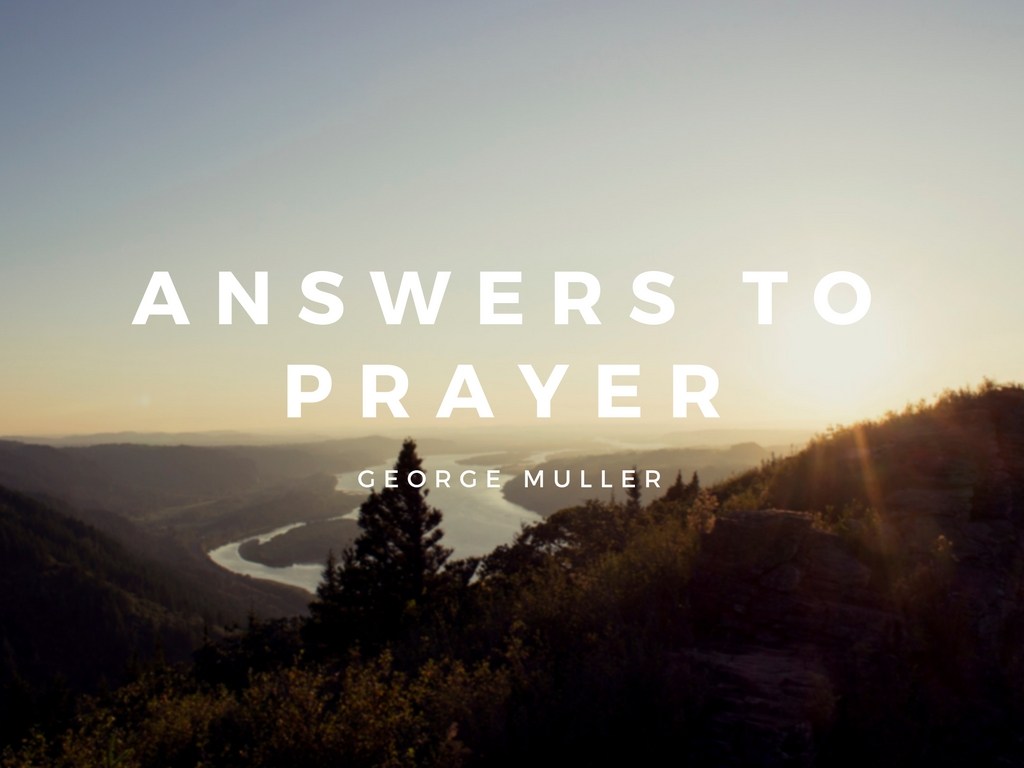 George Muller
Answers To Prayer
Answers to Prayer is George Muller's public testimony of the power of prayer, spirituality, and a strong personal relationship with God. A journal-like collection of excerpts, Answers to Prayer chronicles how Muller's successes in providing for thousands of orphans during his life are attributed to the vital practice of prayer. His beliefs and witnesses, so strong in the 19th century, have spanned time and will continue to offer encouragement and strength to readers today and in years to come.
C.H Spurgeon
True Prayer - True Power
In this sermon on prayer, Spurgeon exhorts us to greater faith and zeal in our prayer lives. Here is a portion from the latter part: "Oh God, thou hast given us a mighty weapon, and we have permitted it to rust. Thou hast given us that which is mighty as thyself, and we have let that power lie dormant. Would it not be a vile crime if a man had an eye given him which he would not open, or a hand that he would not lift up, or a foot that grew stiff because he would not use it. And what must we say of ourselves when God has given us power in prayer, and yet that power lies still."
D.L Moody
Prevailing Prayer: What Hinders It?
What we want is to get hold of God in prayer. You are not going to reach the masses by great sermons. We want to "move the Arm that moves the world." To do that, we must be clear and right before God." The two essential means of grace are the Word of God and Prayer. Prevailing Prayer first and is an earnest and solemn work, full of helpful hints on the aids and hindrances of prayer. Topics include the prayers of the Bible, adoration, confession, restitution, thanksgiving, forgiveness, unity, faith, petition, submission, and answered prayers.
J.C. Ryle
A Call To Prayer
Do you pray?
I have a question to offer you. It is contained in three words, Do you pray?
According to J C Ryle, private prayer is the most neglected of all Christian duties. That is most unfortunate because private prayer is the true measure of a Christian's walk before God and 'the pith and marrow of practical Christianity'. To bestir his readers to the practice and privilege of private prayer, Ryle points out both the blessings of prayer and the grave dangers of prayerlessness.