THE PILGRIM'S PROGRESS FROM THIS WORLD, TO THAT WHICH IS TO COME
The Pilgrim's Progress is a Christian allegory written by John Bunyan in 1678. It is regarded as one of the most significant works of religious English literature, has been translated into more than 200 languages, and has never been out of print. It has also been cited as the first novel written in English.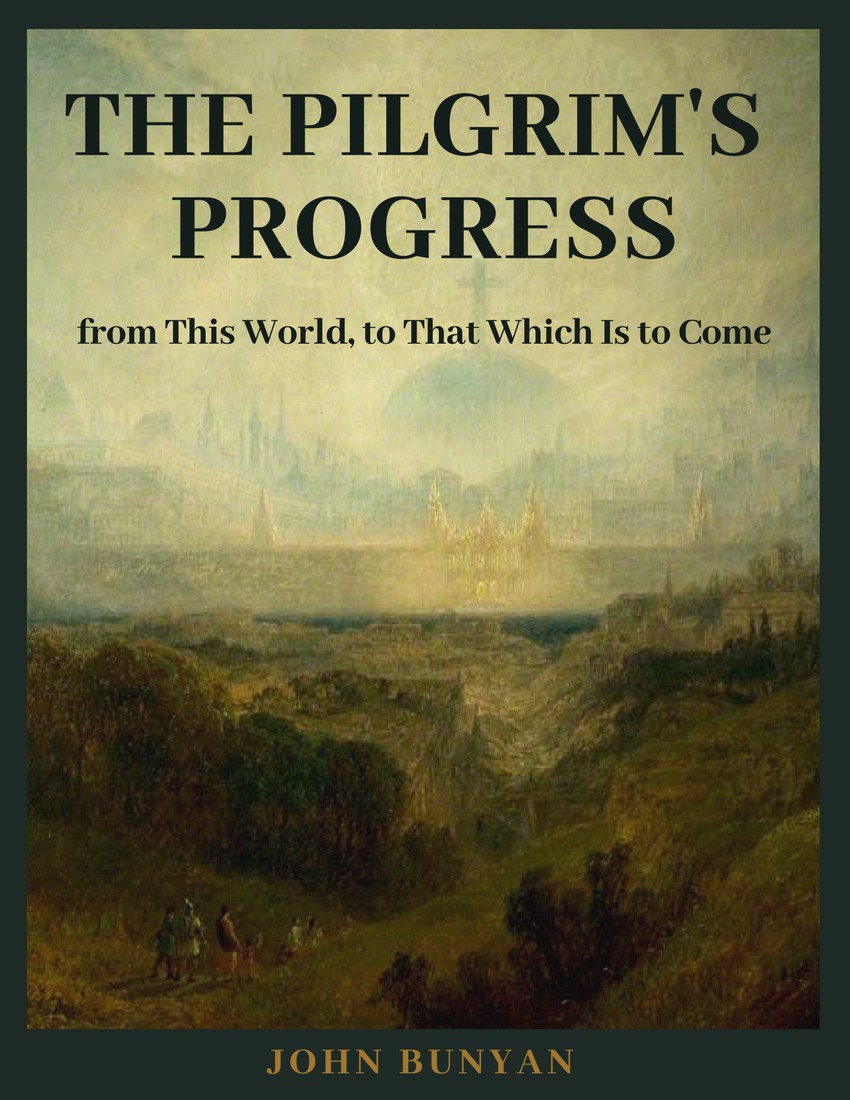 PRAYING IN THE SPIRIT
John Bunyan was imprisoned in 1660 for "unlicensed" preaching in Bedford, England. Besides composing his classic work, Pilgrim's Progress, during twelve years of intermittent confinement, Bunyan also learned that the only way to glorify God in his sufferings was to pray often and pray devoutly. His thoughts and meditations on prayer were forged on the anvil of religious persecution, and it was from prison that he wrote "true prayer is a sincere, sensible, affectionate pouring out of your heart and soul to God."
(1628-1688)
In Bedford Jail with His Blind Daughter
JOHN BUNYAN RESOURCES
SERMONS
https://bit.ly/2oLW3BL
AUDIO SERMONS
VIDEOS
MOVIE (THE BOOK IS MUCH BETTER!!!)
MOVE OF BOOK TWO (a little dated!)
JOHN BUNYAN QUOTES
One leak will sink a ship: and one sin will destroy a sinner.

In prayer it is better to have a heart without words than words with out a heart.
He who bestows his goods upon the poor shall have as much again, and ten times more.

The reason why the Christians in this day are at such a loss as to some things is that they are contented with what comes from man's mouth, without searching and kneeling before God to know of Him the truth of things.

You have not lived today until you have done something for someone who can never repay you.

The difference between true and false repentance lies in this: the man who truly repents cries out against his heart; but the other, as Eve, against the serpent, or something else.

If people really see that Christ has removed the fear of punishment from them by taking it into Himself, they won't do whatever they want, they'll do whatever He wants.

No man, without trials and temptations, can attain a true understanding of the Holy Scriptures.

Pray often, for prayer is a shield to the soul, a sacrifice to God, and a scourge for Satan.

~ JOHN BUNYAN ~